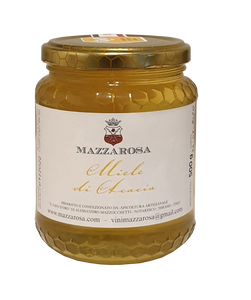 The honey that comes from flowers of this wild tree, that grows naturally on our hills, is produced during the month of May.
It has a light yellow color that ranges from straw to light amber, light and characteristic smell and a sweet and delicate taste.
Its humidity is around 16-17% and the crystallization is missing or very delayed (almost 1,5-2 years). Due to its sweetness, it is children's favorite type of honey, and it can be used to sweeten beverages, for its delicate taste only affects a little the beverage's flavor.